Specialty Travel
The travel professionals at The Travel Connection specialize in everything from golf getaways, historical and cultural excursions, faith based tours, wine trips, dude ranches and much more. Many of our agents have completed extensive training to earn the title of "specialist" in specific destinations, such as Italy, South America, Australia or the South Pacific – just to mention a few. Whatever type of travel you're seeking – our agents have the education, first-hand travel experience and travel industry relationships to help make your dream vacation something out of the ordinary.

Adventure Travel 
Surfing the North Shore in Hawaii, skiing in the Alps, climbing the famous Harbor Bridge in Sydney, white water rafting in Costa Rica or an African Safari – our agents can help you plan an adventure of a lifetime.
Religious Group Travel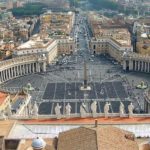 Coming together is part of any faith— traveling as a group continues this tradition. Enhance your faith by visiting sacred sights, famous churches/cathedrals and learning more about religious – spiritual history. Traveling as a member of a church or religious organization group? One of our professional travel consultants can get you started planning this powerful journey.
LGBT Travel
Travel to the hottest destinations like Amsterdam Pride Fest to experience the world famous canal parade, World Pride in Toronto, and exclusive LBGT friendly resorts and cruises around the world. With the legalization of Gay marriages in the United States – let us help you plan your special ceremony.
Golf Vacations
Some golf courses are legendary, some are serene with stunning scenery and others are off the beaten path – Which best suits you? We offer a variety or renowned golf vacations, each with its own distinctive perks. Golf and history are inseparable in Scotland, the home of golf, as well as in County Kerry, Ireland. If you're looking for some fun in the sun with luxurious accommodations after your round, try Phoenix or Los Cabos. For those who want to get away from the crowds, Jasper Park lodge in Alberta offers a mountainous setting where you can focus more on your game. Hilton Head Island and American Club in Wisconsin provide lots for your family to do while you hit the greens. And don't forget about Bermuda – you can break up your golfing and enjoy some time on the pink sand beaches.
Dude Ranches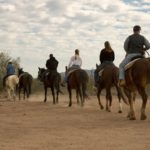 When it comes to selecting the perfect ranch for your vacation getaway, there are several points that you will want to consider. The experts at The Travel Connection can assist you in making these choices. A ranch that offer plenty of equestrian recreation for all skill levels, a working ranch – where you actually get to help with the chores and daily routine on the ranch – are just a couple of examples. A dude ranch vacation isn't just about riding horses – fishing, hiking through wooded and mountain nature trails, rafting and tubing are some other recreational activities offered. Colorado, New Mexico, Utah, Oregon and Arizona offer some amazing options.
Wine Trips
Your journey lies ahead …. Amidst the endless vines and rolling hills, you'll discover the hidden gems of your selected wine country vacation. Taste rare vintages, discover new varietals, try barrel tasting, or blend your own wine. Visit quaint, boutique wineries and rustics barns, or tour historic caves and century-old estates. Stay in a villa, luxury hotel or a small family owned bed and breakfast. From Napa Valley in California to Tuscany in Italy or Bordeaux in France …. The options are endless, let our travel team fine the perfect wine escape for you and your guests.